Computer Recycling Team services Government, Education, Business Service & Manufacturing, e-Commerce based companies and Enterprise Level Corporations. We also work with Property Management Companies around the Los Angeles Metropolitan and the surrounding Counties. Our ability to network with local and nationwide e-waste recycling companies gives us the flexibility to service Corporations with branches across the United States. We aim to handle the process of "Cradle to Grave" with utmost care and make sure we help keep the Earth FREE from these hazardous materials.

Qualified Items

COMPUTER EQUIPMENT                                  

DESKTOPS           

LAPTOPS               

WORKSTATIONS                                 

FLAT SCREEN LCD                                               

CRT MONITORS                                  

DOT MATRIX PRINTERS                     

EXTERNAL STORAGE DEVICES           

GREENBOARD IN QUANTITY             

MULTIMEDIA & ENTERTAINMENT EQUIPMENT

COMMERCIAL 3D PRINTERS                                            

PLOTTERS 

TELEVISION PRODUCTION EQUIPMENT                            

AUDIO VISUAL PRODUCTION EQUIPMENT                        

OFFICE ELECTRONICS
DIGITAL PROJECTORS

SERVERS                                                          

BLADE SERVERS                                                  

MAINFRAME                                                       

MAIL SERVERS                                                            

COMMUNICATION SERVERS                                             

FAX SERVERS                                                      

UPC BATTERY BACKUPS                                                 

NETWORKING GEARS

VOIP PHONES
BACKBONE UNITS
SWITCHES
ROUTERS
FIREWALLS
WIRELESS EQUIPMENT
NETWORK CARDS
SERVER APPLIANCE

MOBILE COMPUTING DEVICES
SMART PHONES
CELL PHONES
TABLETS

DIGITAL CAMERAS
HANDHELD GAMING CONSOLES
WEARABLE COMPUTERS
PERSONAL NAVIGATION DEVICES
DIGITAL MUSIC PLAYERS / IPODS

MEDICAL EQUIPMENT
VENTILATORS
IMAGING DEVICES
DENTAL EQUIPMENT
ELECTRONIC TESTING EQUIPMENT
X-RAY MACHINES
COMPRESSORS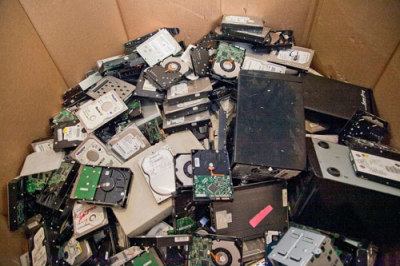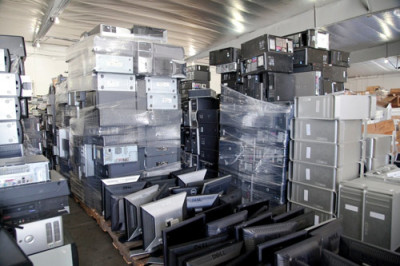 Other Items

Other e-waste such as printers, keyboards and mice etc., we will take as courtesy...
Please note for the pickup to be FREE it will take a minimum of 15 items on the Qualified Items List...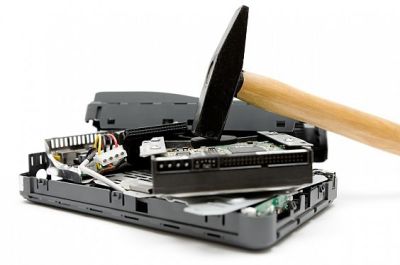 Extra Services

SECURED HDD DESTRUCTION


Please contact us for more information on this service...
We also do ---

FUNDRAISING EVENTS!

Contact us for details

Call Us Today! (626) 552-3288



1750 Floradale Avenue
South El Monte, CA 91733


Phone: (626) 552-3288
Fax: (626) 350-6268


Email:

service@computerrecyclingteam.com

Business Hours:
Mon-Fri: 8:00am - 4:30pm

Saturday - Sunday - CLOSED

Major Holidays - CLOSED